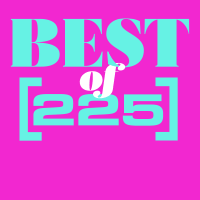 Top 5 in 225 Baton Rouge 2022!
Helpful Booking Info Below
Monday – Friday
8am – 9pm
(yes, that's right, open till 9pm every weekday)
Saturday
9am – 5pm
Please Call If You Have Any Issues Booking Online.
We Can Make Room Where The Computer Cannot.
225-344-4386
You WILL NOT be charged for your full service when you book.
You will not pay until after your services.
Special Offers
If you signed up for a special, you will receive the discount when you check out. All of our stylists will gladly go over pricing before your services.
Tip #1
If you are booking to LIGHTEN YOUR HAIR, please book a toner with that service. The colors that are trending right now require a toner.
Tip #2
Please book a haircut or style with your colors. We have a "style with color service" option if you are not getting a haircut.
Tip #3
This one is for our stylists. We have 2 cancellation policies.
For our Executive Stylists and above, we require a 7 day cancellation notice. 
For our other stylists, we require 48hours.  
Cancellation Fee
Cancellation can only be done by phone.
Our cancellation fee is 50% of the services you have booked.
If you fail to call, the fee is 100% of the services booked.
Thank you and we cannot wait to see you!!
A Note On Our Apprentice Program:
Our apprentice program is an extensive training experience. Each apprentice is assigned to a high level stylist. By the end of their training, they are more educated than most stylists who have been doing hair over 10 years.