Scroll Down to See Our Stylists,
Some Tips or
Just Click the Button
to Schedule
Have fun, see you soon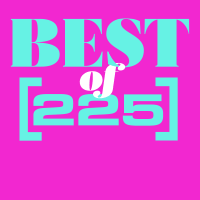 Top 5 in 225 Baton Rouge 2022!
Take our quiz and we'll suggest a stylist for your specific wants and needs
Shane- Owner
Helping others become Successful in this Profession is what drives me!
Lover of all things Fun, Beautiful and Happy! Oh, and Brunch!!!
Audrey
Audrey is our Salon Manager. She has been an amazing addition to our team. We couldn't give the service we strive for without her!
She handles everything and every one. In some way, shape or form, she will be making sure your needs and expectations are more than met.
Meghan
She loves color and transformations! She excells at exploring new ideas and she is our Fashion Hair Color Specialist. If you want fun hair, this is your girl!
She is also certified in Brazilian Blowouts and loves helping girls maintain frizz free hair. 
Kelsey
Kelsey's been a stylist since 2013. She grew up dreaming of being a stylist and colorist. She's living that dream at Eutopia, where we seek out the best colorists around Baton Rouge.
She loves making girls feel beautiful and confident.
This Girl is AMAZING!
Super talented and we are SO fortunate to have her as our newest stylist. 
She LOVES color and doing transformations that will make your friends go "WOW"!
Her Loving Spirit will make you feel well taken care of, beautiful and confident.
An Extension Specialist
With multiple extension method certifications, she is one of the Best!
She has been all over the world studying different extension types and methods.
She will help you pick the best type of extensions for your hair and desired look.
Emily moved here from the New Orleans area and has blended in with our stylists perfectly! We Love having her here with us and you will too. 
She loves fashion colors and creating amazing reds!!!
A Note On Our Apprentice Program:
Our apprentice program is an extensive training experience. Each apprentice is assigned to a high level stylist. By the end of their training, they are more educated than most stylists who have been doing hair over 10 years.
Please Call If You Have Any Issues Booking Online.
We Can Make Room Where The Computer Cannot.
225-344-4386
Monday – Friday
8am – 9pm
(yes, that's right, open till 9pm every weekday)
Saturday
9am – 5pm