We are sharing this email as a response to certain individuals who deemed it necessary to express their dissatisfaction through one-star reviews., based on an email, not their experiences in our salon.
To start, we drafted the email and subsequently utilized a professional copywriting service known for its ability to ensure appropriateness in written communication.
While we appreciate and respect differing opinions, it is important to acknowledge that opinions are subjective in nature.
It is deemed inappropriate when a business receives a negative review that does not pertain to the reviewer's personal experience IN OUR SALON or the services provided.
We are genuinely concerned about the impact of your one-star review on the dedicated employees of our business, and we fail to comprehend the intended benefits or the lack of consideration displayed towards them.
Fortunately, our salon has amassed numerous positive reviews that consistently highlight the exceptional experiences, outstanding treatment by our staff, and satisfaction with the quality of hair services provided.
This post aims to shed light on the exaggerated, negative, and malicious nature of your attempt to harm our business over a matter unrelated to your personal experience in our salon or the hair services rendered.
It is unfair for our other stylists to bear the consequences of your dissatisfaction with an email.
The intention behind the wording of our email was to infuse a sense of lightheartedness, minimizing any potential discomfort to the greatest extent possible.
BELOW, YOU CAN READ THE EMAIL FOR YOURSELF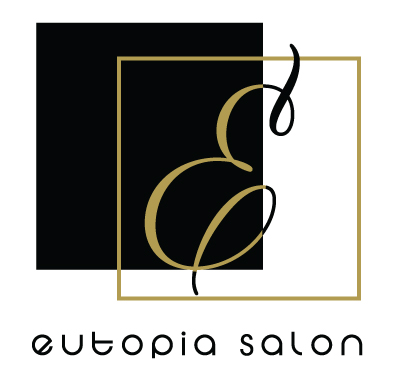 Hey there, fabulous clients!
We hope this email finds you rocking those hairdos with sass and style!
We've got some big news to share about our beloved hairstylist, Megan. Brace yourselves, it's time for some hair drama!
Now, before we spill the tea, we want to express our utmost gratitude for your incredible support and loyalty. You've been the wind beneath our hairdryers, and we couldn't be more grateful!
Here's the scoop: Megan has decided to pursue new hair adventures outside our salon. We were shocked too😲, but hey, life loves to keep us on our toes!
Fear not, our luscious-locked friends! We've got an army of extraordinary stylists waiting to weave their magic and give you the hair of your dreams.
Think of it as a chance to discover new hair horizons, unleash your inner hair diva, and bring some fresh vibes to your tresses.
Our magnificent team of hair superheroes are like the Avengers of hairstyling, but with better hairdos. Each stylist is armed with their unique superpowers to make your hair dreams come true. We're talking about precision cuts, fashion colors, beautiful balayage, glamorous extensions, and so much more.
Trust us, they're ready to make you feel like the superstar you truly are!
Now, we understand that change can be a bit intimidating, especially when it comes to your fabulous locks. But we promise you this: our salon is a magical place where the coolest hair transformations happen. We invite you to let one of our exceptional stylists embrace your hair and take it on a wild and wonderful adventure!
To make this transition even sweeter than a well-styled updo, we've got a special treat just for you. Drumroll, please!
**Mention this email and enjoy a tantalizing 20% discount on your first appointment with any of our fabulous stylists**
That's right, we're all about giving you the VIP treatment and making sure you feel like a hair goddess every step of the way.
We're not just here for your hair; we're here to make you feel like the fierce, fabulous, and utterly fantastic person you are. Our salon is buzzing with creativity, laughter, and a ton of hairspray. Plus, our stylists are armed with wit, charm, and expert skills—talk about the perfect hair cocktail!
So, let's bid adieu to the fleeing stylist and embark on a new hair adventure together. Trust us, we've got the talent, the flair, and the passion to make your hair dreams a reality. It's time to turn some heads, make your hair the talk of BR, and show the world your amazing style!
If you have any questions, concerns, or if you simply want to share a hilarious hair-related story, reach out to our friendly team. We're here to chat, offer advice, and make sure your journey to fabulous hair is nothing short of extraordinary.
Thank you for being a part of our hair-loving family. We can't wait to see you in our salon, ready to experience the wonders that await you!
With oodles of excitement and a hint of hairspray,
Shane
The Leader
Eutopia Color & Extension Specialty Salon
225-344-4386 Call
225-726-4019 Txt
Eutopiasalon.com
@eutopia_salon
If you would like to contact the owner, his email is shane@eutopiasalon.com
Address:
2355 Cedardale Ave, Baton Rouge, La  70808
Business Hours:
Monday: 8-5
Tuesday: 8-5
Wednesday: 8-9
Thursday: 8-9
Friday: 8-6
Saturday: 9-5
Phone: 225-344-4386