Scroll Down to See Our Stylists,
Some Tips or
Just Click Above
to Schedule Now
Have fun, see you soon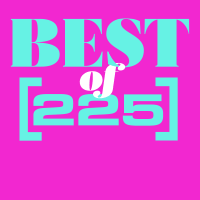 Top 5 in 225 Baton Rouge 2022!
Shane- Owner
Helping others become Successful in this Profession is what drives me!
Lover of all things Fun, Beautiful and Happy! Oh, and Brunch!!!
Skye
Still our good friend, Skye has graduated LSU and moved on to NOLA. She was our nightly front desk girl and loved serving Mimosa's on Saturdays. She can still be found at our Sunday Brunches on occassion or at any salon events we do.
Obviously, she leaves an impression, we couldn't even get her off of our employee page lol.
Dusti- Salon Director
Blonde Specialist!!! She does some of the most beautiful and complex colors you have ever seen! 
She's truely Mastered the hard to get colors we see all over Pinterest and Social Media.
In addition to that, she is Super-Fun, she is always making others smile and adding happiness to each and every service.
Meghan
She loves color and transformations! She excells at exploring new ideas and she is our Fashion Hair Color Specialist. If you want fun hair, this is your girl!
She is also certified in Brazilian Blowouts and loves helping girls maintain frizz free hair. 
Kelsey
Kelsey's been a stylist since 2013. She grew up dreaming of being a stylist and colorist. She's living that dream at Eutopia, where we seek out the best colorists around Baton Rouge.
She loves making girls feel beautiful and confident.
Kieu "Q"
Kieu has been in the Beauty industry since 2013. She is an amazing stylist and person. To her acclaim, she also has a degree in Computer Engineering!
She loves the Hair world though. Making people beautiful with her brains and talents are what truly drive her.
When you sit in her chair, you will not only experience a beautiful person, you will leave feeling refreshed and excited about your new look.
Emily started with Eutopia in November 2021 and has proved to be an amazing stylist! We are so proud to have her!
She had already been in the business for 3 years when we found her. She will not allow you to leave without loving your hair and making you feel amazing about yourself 
Grace graduated Paul Mitchell in February and is now going through our apprentice program.
Our apprentice program is an extensive training experience. Each apprentice is assigned to a high level stylist. By the end of their training, they have the education of someone who has been doing hair over 10 years.
PLEASE CONTACT US IF YOUR BOOKING SEARCH YIELDS NO RESULTS OR TIMES THAT ARE INCONVENIENT FOR YOU.  
WE WILL ALWAYS TRY TO ACCOMMODATE YOUR BUSY SCHEDULES BY BEING FLEXIBLE WITH OURS.
You are about to enter our Booking Portal: Here are a few tips
Tip #1
 If you are bookinging to LIGHTEN YOUR HAIR, please book a toner with that service. The colors that are trending right now require a toner.
Tip #2
Please book a haircut or style with your colors. We have a "style with color service" option if you are not getting a haircut.
Tip #3
This one is for our stylists. Please, understand, that the stylists need your help if you are not going to be able to make your appointment. We would appreciate a 24 hour notice for a haircut or style and a 48 hour notice if you are not going to be able to make your color appointment. It will take that much time to keep them from having to be at work for free- which is what stylists are doing when they have a no show.
Cancellation Fee
There will be a 50% cancellation fee if you do not give 24 hours notice for your haircut or 48 hours notice for your color. 
Thank you and we cannot wait to see you!!
You WILL NOT be charged for your full service when you book.
You will not pay until after your services. 
If you signed up for a discount
You will rceive the discount when you check out. All of our stylists will gladly go over pricing before your services. 
Please Call If You Have Any Issues Booking Online.
We Can Make Room Where The Computer Cannot.
225-344-4386
Monday 11am  – Saturday 5pm