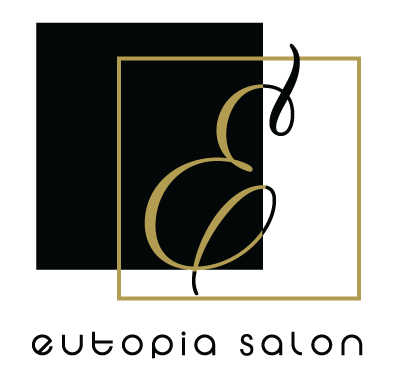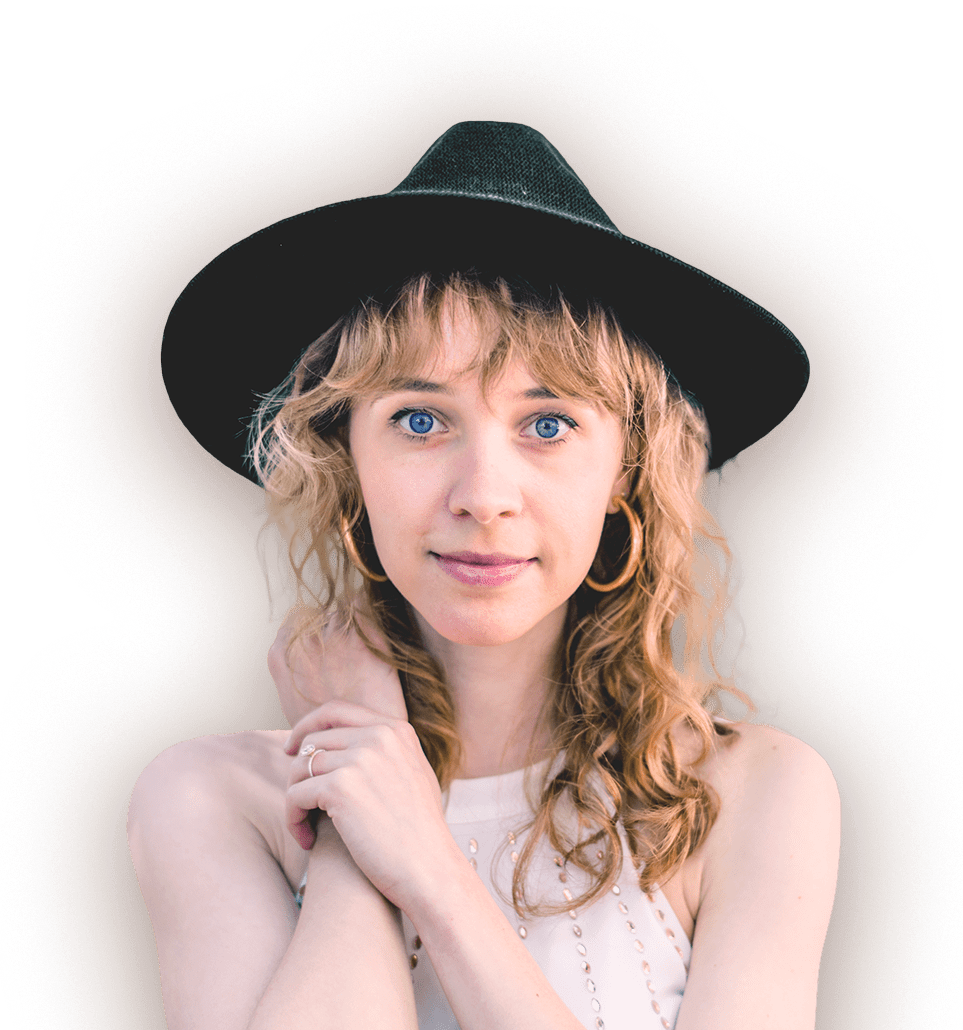 Answering the Questions I Hear in the Salon Every Day
Everything You Wanted To Know About Balayage
It would not be an exaggeration to say Balayage is a game-changer in hair color technique. Gone are the days when you had to sit for long hours in salons with foils in your head to color your hair.
Balayage has become the most highly sought-after hair color trend. As a result, many best hair salons have adopted this oft-requested and timeless color technique.
Thinking of Getting a Balayage
Do you like Balayage hair too? Are you thinking to give yourself a new hair look? But you are unsure what exactly Balayage is? Does it differ from simple highlights? Why fear? When we are here!
In this blog post, you will find everything that you need to know about Balayage. Well, this hand-painted highlight is going to change your thoughts about hair color. So please scroll down to give it a read.
What is Balayage?
The word 'Balayage' is actually a French word that means 'to paint' or 'to sweep'. It is pronounced as 'Bah-Lee-Ahge'. Simply put, Balayage is a technique in which natural-looking highlights are created by sweeping on a hair lightener. It creates a natural and soft gradation of lightness towards ends of your hair. Balayage adds on a sun-kissed dimension to your hair.
Balayage is popular as it enables hair colorists to hand select your hairpieces that are to be highlighted. Also, the final look of your hair is less stripy as it is in highlights.
Balayage is also popular because the maintenance is less than traditional highlights.
Is Balayage Worth the Hype?
·      Trendy
Balayage is a celebrity hair dye trend. Celebrities that are famous all around the world have brought this hair color style to the limelight, and thereby it has gained popularity in the public eye. Based on the high demands of clients, this in-demand Balayage technique has crept its way to Eutopia salon and is now our number one requested color.
·      Customized
Balayage technique is different in its gradation and placement. Moreover, it is based on your texture, color, and length. Therefore, it can be customized for each client. Besides, it is essential to keep a natural base color and skin tone in consideration when applying this technique. We, at Eutopia salon, take into account these aspects to determine which tone will look best for our clients. Our hairstylists look at your hair and apply a technique that best accentuates your features and that are tailored to you.
·      Less Maintenance
It requires less time and less money to spend in the salon. Moreover, this technique has less damage to your hair. In contrast to traditional hair color, Balayage requires way less maintenance as it grows out naturally with no strong regrowth lines that make hair skunky.
·      Suitable for all Hair Types/Lengths
Balayage is suitable for all types of hair and works on both dark and light hair. If you have black, blonde, or brown hair, you can go for Balayage. Except for cropped or short hair, Balayage suits on all hair lengths.
How to know if Balayage has been done properly?
Make sure your Balayage pieces are soft at the hair root and leading to relative thicker highlights at the end of your hair. Also, in Balayage, color must be applied on the surface of the hand-picked hair section. This should not be saturated until the very tips of hair or else; it would resemble color streak that does not give a soft look to your hair.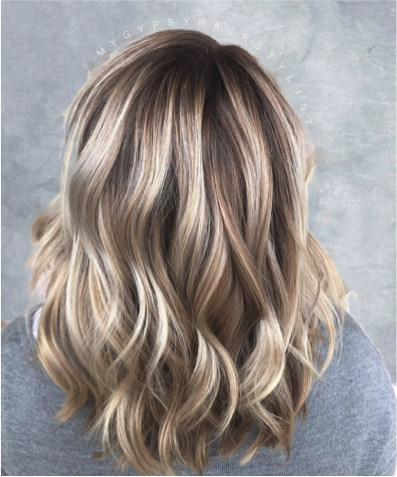 Balayage for Blondes
If you have naturally blonde hair, Balayage will go great on your hair.
If you have decided to change your hair color, you should go for either darker lowlights or brighter highlights for creating a natural-looking dimension that is enough to get attention. With Balayage, you can do both.
You can also go for golden blonde, bright platinum, beige blonde and ashy Balayage that are great for blonde hair.
Balayage for Dark Hair
Balayage for dark hair helps give life to your hair while bringing dimension to them. If you have dark hair, find Balayage that is perfect for your style. Among some most sought-after Balayage highlights for dark hair, caramel and light brown Balayage top the list. However, there is no limit in choosing a color when going for Balayage technique.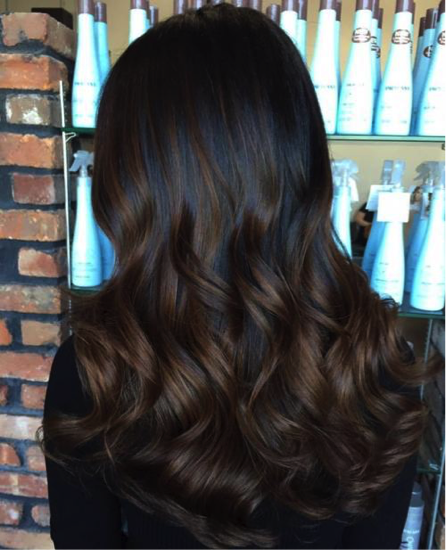 Balayage for Black Hair
You can transform looks of your black hair into highly dimensional one through Balayage. If you have long and lusciously thick black hair, grey Balayage will give you a glamorous look. Besides, you can opt for burgundy color highlights that will give off a mysterious vibe.
Other colors that you can try on your black hair include honey Balayage, rose gold, blonde, ash blonde, ash brown, auburn red, warm caramel, purple, and subtle light brown Balayage.
If you have black hair and want Balayage, a darker shade such as caramel Balayage highlights will be a good place to start with.
Balayage for Brunettes
For brown hair Balayage is often the best option to lighten up hair. You will be able to have a natural look or you can go more dramatic.
Brown Balayage technique can help create a natural-looking color on brown hair. In this Balayage, many color tones are combined, such as blondes, chocolates, light brown, caramels, and mahogany.
These color tones are hand-painted on all over your brown hair to add dimension and life. You can also go for creamy blonde highlights that go up to your brown hair roots to create a summery effect.
Besides, rich auburn Balayage over your deep brown hair will give an autumnal vibe at the very first glance
Difference Between Balayage and Highlights
There exists a subtle distinction between Balayage and highlights, and the differences lie only in techniques of these hair-lightening effects. When heading to the hair salon, make sure you know the differences between Balayage and Highlights. It will help you decide which hair color technique you actually want to try to get your most-craved look.
In Balayage, highlights are hand-painted on the surface of your randomly selected hair sections. Besides, hair colorist starts to paint mid-shaft of your hair and then moves down to hair ends where color is denser. In other words, Balayage highlights are slightly deeper close to your hair scalp, and lighter towards the hair ends.
Usually, Balayage highlights are few shades lighter than the base color of your hair. Moreover, Balayage has less noticeable regrowth lines as opposed to the traditional highlighting technique. The principal idea of Balayage is 'being less is more' to create soft looks.
In contrast, highlights are a traditional way to lighten up your hair color. In this technique, aluminum foils are used to saturate specific hair strands from its root to tips to achieve an intense lightening effect. Hair colorists section out precise strands of hair that is to be highlighted. These sheets of foils help separate hair strands covered with lightener or color.
As opposed to Balayage, highlights follow a structured pattern to create a stripy look. Contrary to popular belief, highlights are not merely for blonde hair, but also it can be done to lighten hair strands with any shade.
Whether you choose Balayage or Highlights, it's totally a matter of taste.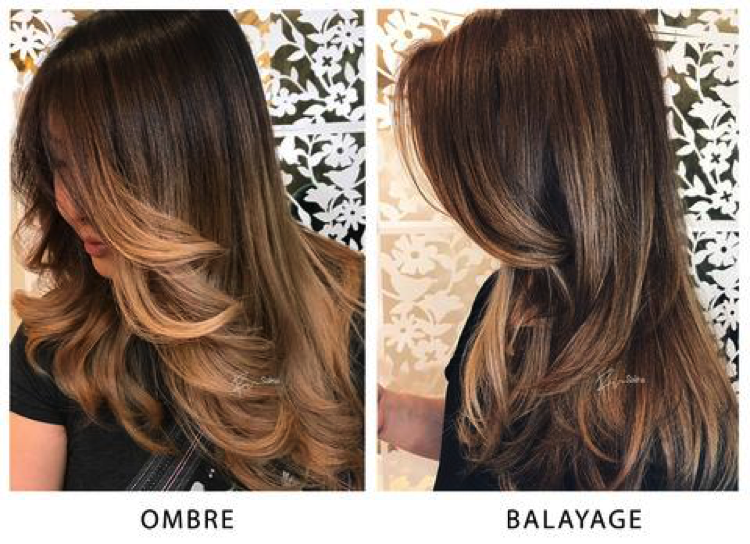 Balayage Versus Ombre'
As mentioned earlier, Balayage means to' paint' or 'sweep', in contrast, the meaning of Ombré is 'to shadow'. In this technique, gradation from darker to lighter is achieved.
Ombré focuses more on the end result as compared to the technique. Ombré is referred to as the edgier version of Balayage as it has the starker transition from dark to light from your hair roots to ends. In Ombré, your hair ends get lighter than with Balayage.
In Balayage, there are no blocks and lines of colors; rather highlights give a blended look. On the other hand, Ombré gives your hair a more defined contrast between the tips and roots of your hair. This is because the color starts at mid-way, which moves down your hair strands.
You can choose any look either Balayage or Ombré, depending on the type of look that you want to achieve.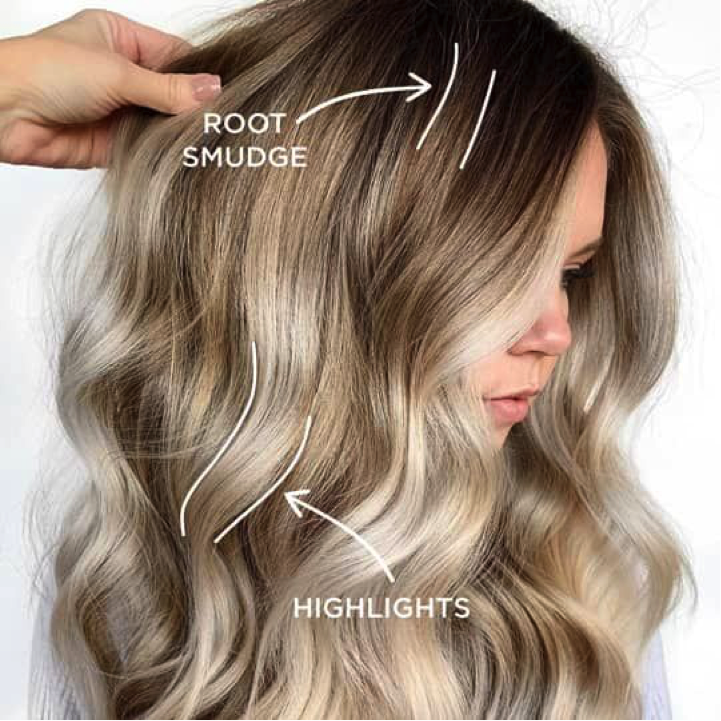 Balayage and Root Smudge
Root smudging technique has also taken the world of hair by storm. It is one of the go-to hair coloring techniques by people who love the beautiful, natural and modest look. This technique is used for buffering out harsh lines of demarcation in your colored hair as they start to grow. In root smudging, after highlighting and washing out your hair, colorists applies hair gloss or toner on hair roots with a brush to smudge or blur lines between root ends and at the point where the color starts.
In contrast to the root smudge technique, Balayage uses your natural hair color as base to paint your hair ends with lighter tones. In Balayage, the root area of your hair appears darker whereas in root smudging darker tint is applied at hair roots to create a smudged effect.
The key purpose is to darken your highlights toward the scalp. This is because color highlights are still there, and it is just for creating a softer look with no harsh lines.
Balayage and Toners
To prevent your Balayage highlights from fading, you must use the right hair toners. Don't know what it is? Well, hair toners help neutralize your dyed hair giving your hair a polished look and revitalizing your faded and dull hair.
Besides, hair toners can help you rectify the unevenness in your highlights. Hair toners also condition hair while eliminating their dryness and frizz.
If you have taken Balayage treatment, you must use a toner that helps deposit color pigments onto the surface. Toner helps align your highlight colors with your natural hair color while giving your hair a glossy varnish-like effect.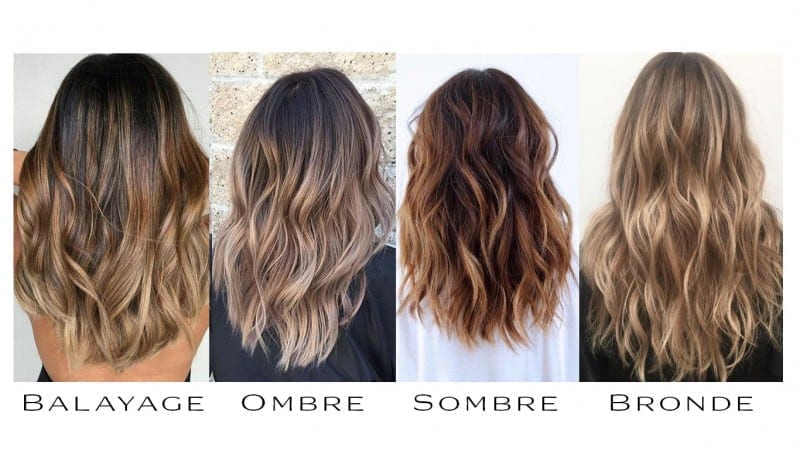 Different Balayage Techniques
With Balayage, you can create various looks. Our hair salon offers clients a variety of looks by applying different types of Balayage techniques and at the same time maintaining their natural and blended Balayage look. Let's take a look at different types of Balayage.
·      Facelift Balayage
This Balayage technique entails unique sweeping motions when coloring. When it is done correctly, this technique will leave your face look refreshed and angular. As the name suggests, this technique help lift your face. Basically, this goal of face lifting is accomplished by painting on stronger pieces of hair, specifically around your expression areas like forehead, eyes, jaws, and cheek lines.
·      Ombre Balayage
Ever considered trying Balayage with Ombre? Both techniques are different, but when used in combination, you can create a more natural and sun-kissed dimension on your hair. Besides, hand-painted Ombré is way easy to maintain; in addition, it doesn't look blocky when your hair starts to grow.
·      Sombre Balayage
With this technique, you can create a more subtle, softer, and natural-looking dimension in the hair. In this technique, you don't need to use foils to create a natural sun-reflecting look.
·      Colormelt
You can create Colormelt style with Balayage technique. In this technique, multiple shades of color are mixed together to create a seamless look with darker hair root to lighter hair ends. Use of foils in creating Colormelt style can be overly complicated, and therefore, the Balayage technique is suggested to achieve the best results.
What to Do After Your Balayage
So, are you done with your Balayage treatment? Now what? You need to maintain Balayage highlights by taking some measures that really pay off.
·      Weekly Hair Treatment
No need to go to the hair salon for getting one. You can maintain your highlights through moisturizing treatment at the comfort of your home. You can use almond oil to get the best results.
After rinsing hair with hot water, apply oil to your scalp and wrap your hair for as long as you can. After that, wash your hair and remove the oil. This moisturizing treatment helps lock your hair color.
·      Avoid Shampooing Daily
Make sure you don't wash your hair daily to prevent damage to your Balayage highlights. However, if your scalp gets oily quickly, you can wash your hair. You should use sulphate-free hair products. This is because sulphate can strip away the color pigments of your highlights as well as natural oils in your scalp and hair, making them dry and damaged.
·      Visit Salon for Touch Up
You can also visit the best hair salon to freshen up your Balayage highlights. Eutopia Salon is one of the best hair salons in Baton Rouge. You can get your Balayage done from our experts who take great care of your hair needs to transform your beauty.
Wrap Up
Now that you have enough knowledge about Balayage and how it is done, it's the time to decide which Balayage highlights you are going to have.
Remember, Balayage is a form of art. So make sure you get it done from professionals. Our Salon is equipped with experienced professionals who have been there and done that.
So what are you waiting for?
Book your appointment now and flaunt your natural-looking and sun-kissed hair!